PDO Thread Lift Expert Scottsdale AZ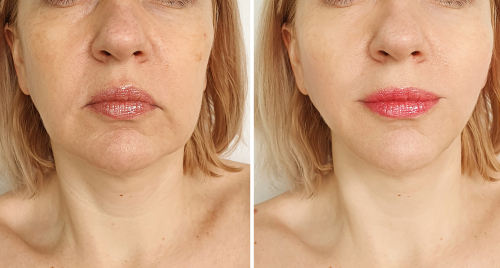 Are you looking for a non-surgical alternative to a facelift? Kent Brown, MD, iprovider in Scottsdale, AZ who may have the treatment you're looking for with the PDO (polydioxanone) thread lift. With this minimally can make you look and feel younger with minimal downtime. To learn more about the PDO thread lift, call the office to request an appointment today.
Is the "Thread Lift" the New Face-Lift?
The thread lift is a minimally invasive procedure for the face, neck, or jowls in which threads, which have small cones/graspers on them, are passed under the skin via a large needle.
The cones then grab hold of the skin from the under surface and pull to re-suspend the skin in a lifted, more youthful position.
What is the PDO thread lift?
The PDO thread lift is an advanced aesthetic procedure that safely and instantly lifts and tightens loose skin on the face, neck, and body with minimal downtime. Before the PDO thread lift, your only option for drooping jowls and cheeks was a facelift. Now, S. Kent Brown, MD, can restore your youthful look without the need for invasive surgery.
How does the PDO thread lift work?
During the procedure, Dr. Brown used sutures solid filler PDO threads to specific points in your skin, which causes an automatic lift. Once in place, the PDO fillers also stimulate the production of your skin's natural collagen, elastin, and hyaluronic acid for continued improvements in your look for lasting results.
What is the Cost of a Thread Lift?
The cost can very and truly depends on the area's treated. Some people start with a few area's then come back in to do other area's. A Mini thread lift cost start at $1000. If you are having only a brow lift or need some extra college under chin cost could run $300-$500.
What are the results of thread lifts?
Results can vary based on the tissue laxity, and the type, amount, and location of the threads used. While results have been reported to last 18 months to 2 years, the procedure is not a replacement for fillers. Facial aging is caused by a combination of skeletal, soft tissue, and skin changes that lead to soft tissue laxity and volume loss. Fillers are essential in restoring lost volume in the aging face and are particularly helpful in combination with tissue tightening lasers, face-lifts and the thread-lift procedures. Fillers used in combination with thread-lifts also increase the longevity of the thread-lift because of additional collagen stimulation.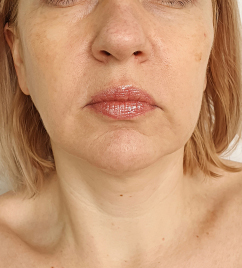 *Individual results may vary